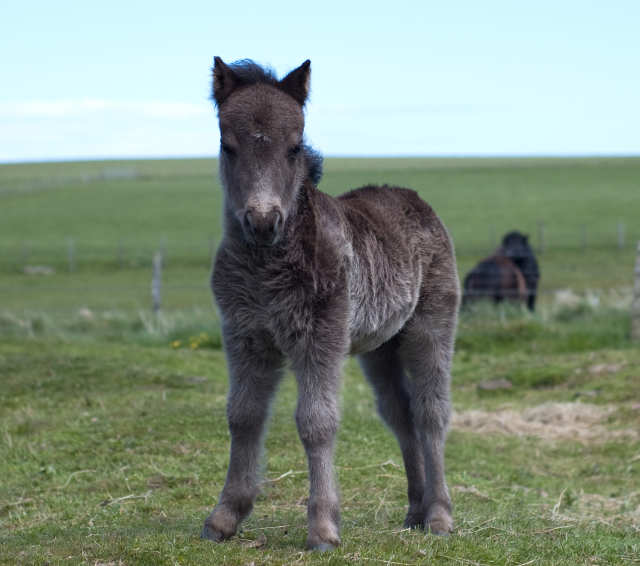 New arrivals to Hools Shetland Pony Stud 2010
Filly Foal 'Hools Ann' born 26/04/201 – Dam; Amy of Hools by Mister Magenta of Hools  Sire; Wells Highlight II
Colt Foal 'Hools High Definition' born 06/05/2010 – Dam; Merkisayre Poppy by Kanteborgs Sir William  Sire; Wells Highlight II
Colt Foal 'Hools Rising High' born 07/05/2010 – Dam; Wells Fyona by Wells Rising Tide  Sire; Wells Highlight II
Colt Foal 'Hools Major High' born 08/05/2010 – Dam; Strocherie Ennya by Wells Major  Sire; Wells Highlight II
Filly Foal 'Hools Royal Diva' born 09/06/2010 – Dam; Wells Rerrier by Wells Royal Command  Sire; Wells Highlight II
Many thanks to Ann Sleigh and family (Wells Stud) for the lease of Wells Highlight II
Shetland Pony Breed Show 2009
Annual Shetland Pony Breed Show hosted for the first time ever in the home islands of the distinctive native breed, August 2009.
Pony breeders from across Shetland hosted a week long event that included visits to studs and a seminar of the history of the Shetland pony, eventually culminating in the breed show on Saturday and the Grand National on Sunday, both held at Clickimin, in Lerwick.
The breed show, which has been held annually at various locations across England and Scotland since the early eighties, attracted record entries with just over 500 Shetland ponies. They competed in almost 60 different classes throughout the whole of Saturday with the supreme champion being announced as Merkisayre Dion, a three year old chestnut filly, bred by George Tait from Burra.
Of the 580 ponies entered at the show, 120 came from outside Shetland with some having travelled as far as from the Isle of Wight and Northern Ireland. 2 studs represented Orkney, Hools Shetland Pony Stud accompanied and bred by 3 generations Ivy Cromarty, Jane Peace and Kelly Peace. The show also attracted visitor groups from Australia, New Zealand and the Continent.
It was a successful weekend for Hools Shetland Pony Stud coming home with a trophy for best 3 yr old black filly announced as Merkisayre Poppy who was originally purchased 2 summers ago from Shetland, bred by supreme Champion winner, George Tait. She was purchased to reintroduce old Hools blood lines to add a new direction into our breeding programme, in the same class 5th place was given to Amy of Hools and Hools Aurora was placed 2nd, black yearling filly both progeny are out of Wells Fyona.
The next annual Shetland Pony Breed Show is expected to be held in the isles in ten years time.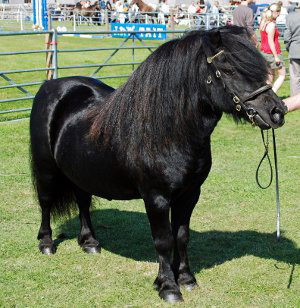 Wells Highlight II (AA1838) Sire; Wells Vijay Dam; Wells Petrena by Prospero of Netherley D.0.B. 30/09/1991 – This photo below was taken August 2009 – Highlight was prepared and shown by Mr Ian Smith.
With the kind permission from Ann Sleigh and the late Harry Sleigh much sadly missed. We had the honour of Wells Highlight II leased to us, 5 times Champion at the Royal Highland Show. The stud has also won numerous championships at local and national level.
Whilst at lease with us, Highlight was 1st prize M&M & Overall In-hand Champion at the Orkney Riding Club Show June 2009, shown by Mr Ian Smith.