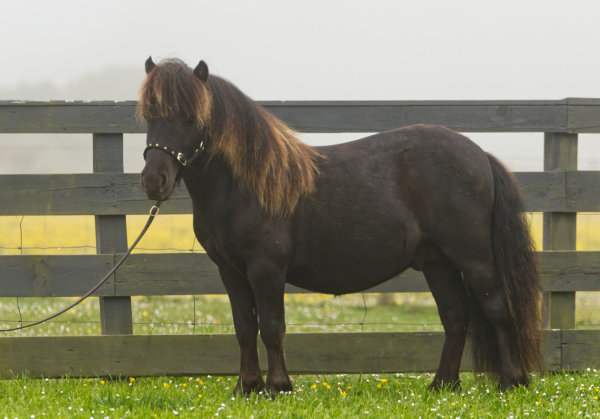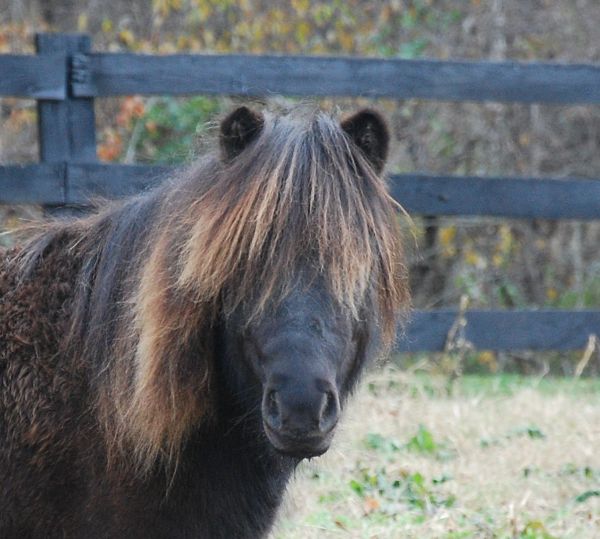 Hools Sea Lord an yearling colt travelled from Orkney to Maine in the USA, some 4,500 miles to be with his new owner, below is her story;
"I am based in the USA, and I have two imported Shetland Pony mares, Thordale Zoot and Thordale Lyra. I knew I wanted to import Lyra's colt foal, Drumnagair Vodka, and keep him a stallion to help the future of native British Shetland Ponies in the USA. But I wanted a second stallion for a number of reasons. Firstly, I wanted to have the option to breed my mares and add more genetic diversity to my Stud plans (Vodka is too closely related to my mares to breed with them). Secondly, I have seen the benefits of having two well bonded ponies (my mares), and I wanted the same for Vodka. So, I searched far and wide for a black stallion from excellent bloodlines. I had looked at the Hools website, and had viewed Hools Sea Lord a number of times. I knew both his parents, Stow Viscount and Sirette of Berry, from when I did an internship in Shetland (they lived there at the time). They are both lovely ponies out of excellent bloodlines, and I knew that they would produce a very well put together colt.  
Sea Lord was not listed for sale, but I went ahead and asked about him anyway. After explaining my goals for him, Kelly Peace at Hools decided she was willing to sell him to me. I had him shipped to Aberdeenshire later that summer, to spend time bonding with Vodka. They were instant friends. In the fall they started their journey to me, sharing a stall along the way. On November 4th, they flew to the USA, and that Sunday arrived to their new digs. They will be living in Virginia for the winter while I am there for work, but in the spring, we will head back to my home in Maine.  
I am excited for the future of these wonderful yearling colts. They are very intelligent ponies with lovely temperaments. I plan on having their semen frozen, so it can be sold to other breeders and allow me to have access to their lines for the foreseeable future. My mares are driving ponies, and I hope to train Sea Lord and Vodka to drive as well. The goal is to be driving a 4-in-hand of British Shetland Ponies in CDE's around the USA. I look forward to watching them thrive and live out their lives together.  
I have had a wonderful experience with Hools Stud in Orkney, and I would recommend them to anyone looking to a top-notch Shetland Pony. "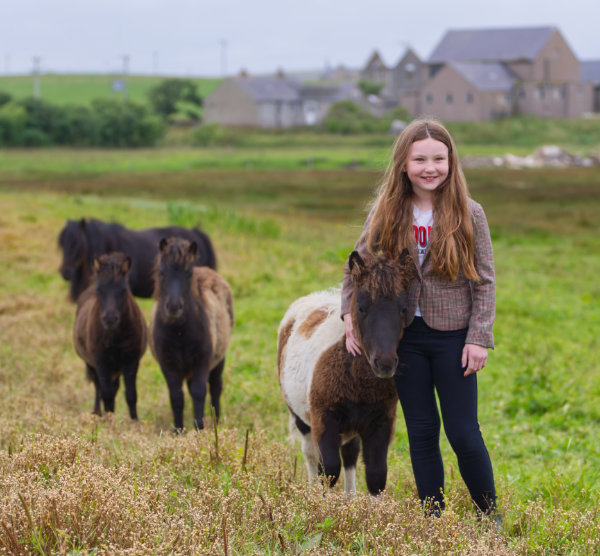 𝑨 S𝒑𝒍𝒂𝒔𝒉 𝒐𝒇 𝑪𝒐𝒍𝒐𝒖𝒓……….. 𝒕𝒐 𝑯𝒐𝒐𝒍𝒔 𝑺𝒉𝒆𝒕𝒍𝒂𝒏𝒅 𝑷𝒐𝒏𝒚 𝑺𝒕𝒖𝒅
Hools Ocean – filly foal by Hools Mischief out of Mill of Towie Megan.

Layla is showing a keen interest in the future of the stud and will be aiming to breed a few Standard Coloured Shetland Ponies under the Hools prefix.
Happy 9th birthday Layla Jayne,
life would be very boring if we all liked the same thing!
The North of Scotland Shetland Pony Group Summer Show 2021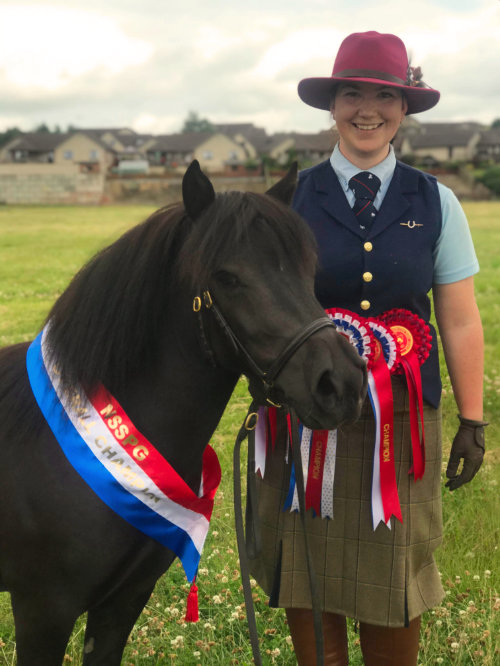 Last show of our week away was
The North Of Scotland Shetland Pony Group
, our results were as follows;
1st Black 2/3 old filly – Hools Miss Jura – Black Junior Champion, Overall Black Champion, Supreme Overall Champion of Show.
1st Black yeld mare – Hools Miss Jutland – Black Reserve Overall Champion.
1st Black yearling filly – Hools Briseis – Black Reserve Junior Champion.
Overall Ridden & Reserve Young Handler – Merkisaye Dawn & Layla Kirkness.
Thanks to everybody who has helped this week.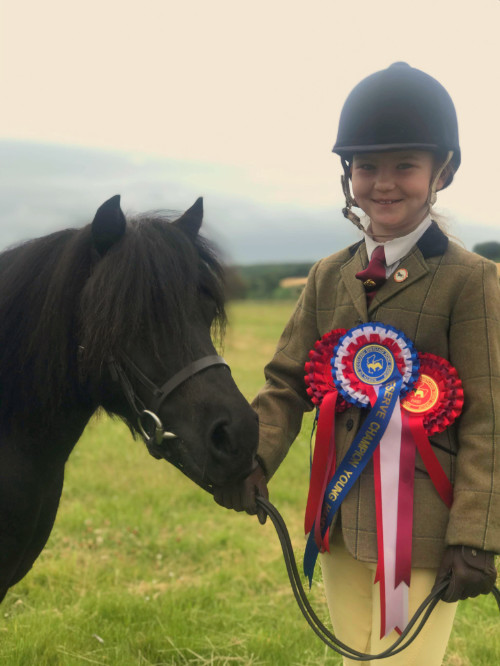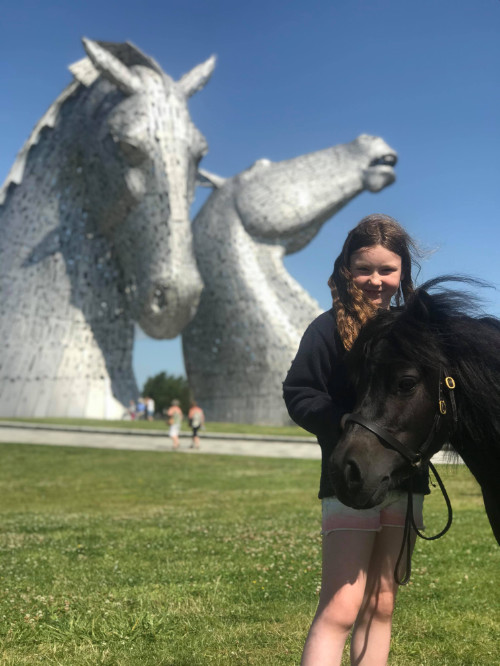 Hools Shetlands meet the Kelpies on the way home from the Great Yorkshire Show.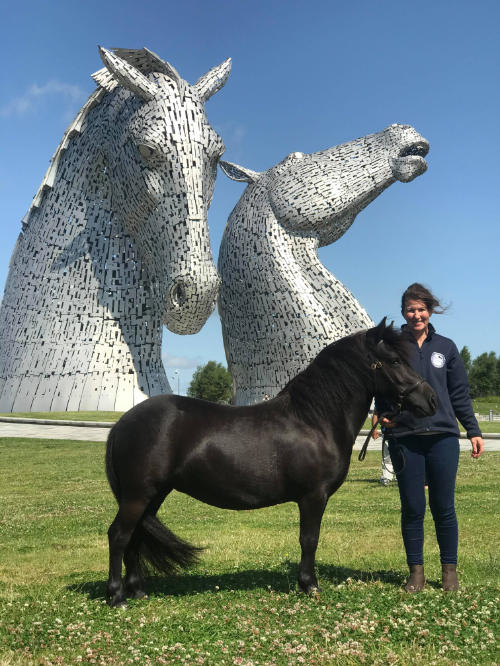 Great Yorkshire Show 2021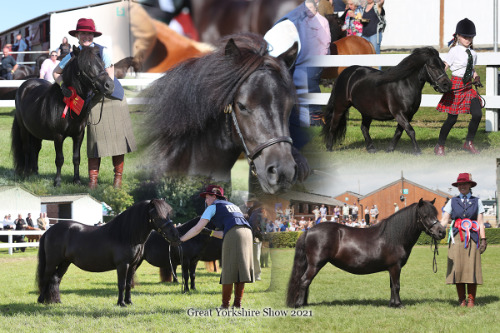 Great Yorkshire Show
2021 Results
Hools Miss Jutland – 5yr old Yeld Mare – Overall Standard Shetland Champion & Female Champion,
Hools Bresies – Yearling Filly – Reserve Junior Champion,
Hools Miss Jutland – 2yr old Filly – 4th 2/3yr old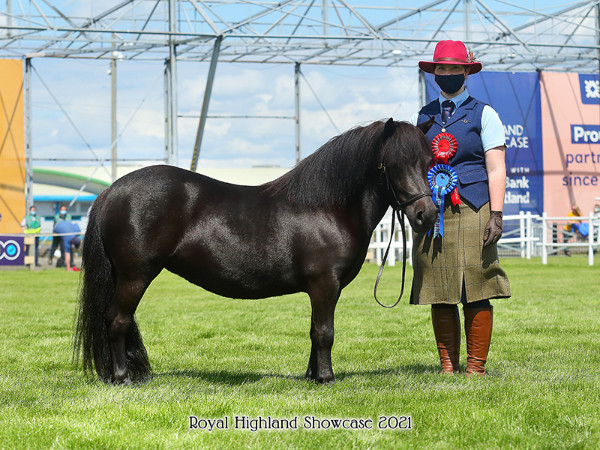 Attending the Royal Highland Showcase at Ingliston our results are as follows;
Hools Miss Jura – 2yr old Filly – 1st 2/3yr old Filly Class, Reserve Junior Champion
Hools Briseis – Yearling Filly – 1st Yearling Class
Hools Miss Jutland – 5yr old Mare – 5th Yeld Mare Class
Mekisayre Dawn – 6yr old Mare shown by Layla – 7th Yeld Mare Class
Some of our 2021 Foals will be for Sale at weaning....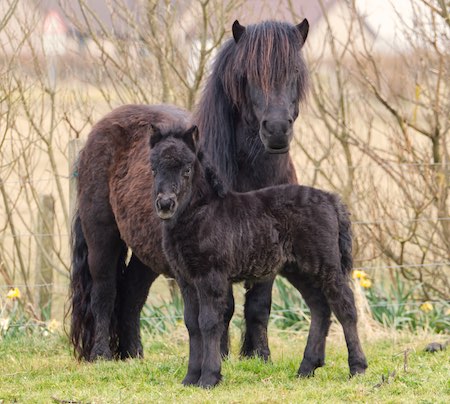 Hools Native Royalty – Colt
Sire; Email of St Ninian
Dam; Hools Janet
D.O.B; 13/04/2021
Hools Elevation – Colt
Sire; Hools Rising High
Dam; Westpark Ebony-Rose
D.O.B; 27/04/2021
Hools Sea Berry – Filly
Sire; Email of St Ninian
Dam; Sirette of Berry
D.O.B; 29/04/2021
Hools Ella Rose – Filly
Sire; Email of St Ninian
Dam; Hools Eastern Rose
D.O.B; 06/05/2021
Hools Miss Jasmine – Filly
Sire; Wells Ferguson
Dam; Merkisayre Poppy
D.O.B; 11/05/2021
Hools Ocean – Filly
Sire; Hools Mischief
Dam; Mill of Towie Megan
D.O.B; 02/06/2021
Hools Dark Flame – Filly
Sire; Wells Ferguson
Dam; Merkisayre Destini
D.O.B; 18/06/2021