Orkney Agricultural Society County Show - 11th August 2018 - Judge - Mr I Spence
Hools Janet – 2nd Mare with Foal.
Hools Miss Jutland was Junior Champion, Cup for Best 1 & 2yr old & Cup for best Under 3yr old Horse/Pony in the Yard. 
Hools J'Adore was 1st Filly Foal & Reserve Champion Foal.
Hools Major High & Layla were Lead Rein Champion & Best Overall Ridden.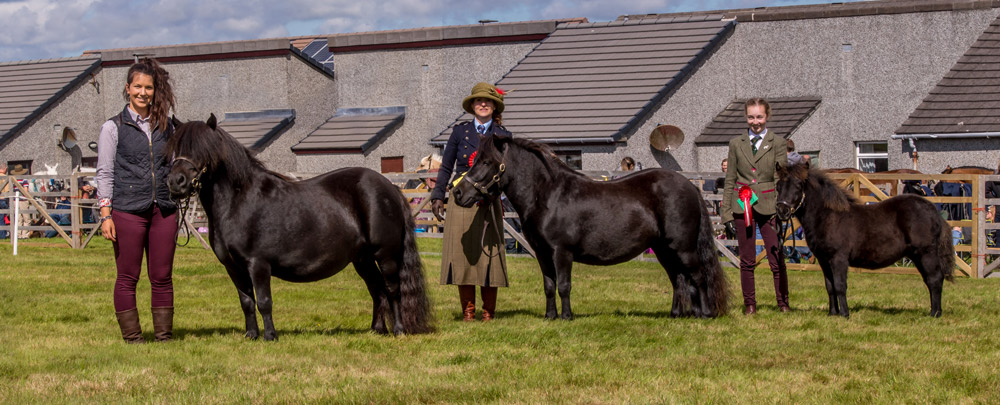 The East Mainland Agricultural Society Show - 4th August 2018 - Judge - Mrs J Roberts
Hools Janet – 5yr old Mare with Foal was Reserve Overall Champion.
Hools Miss Jutland – 2yr old Filly was Junior Champion.
Hools J'Adore – Filly Foal was Champion Foal & Reserve Junior Champion.
Hools Major High – 8yr old Gelding ridden by 5yr old Layla was Lead Rein Champion.
Thank you as always to a great team of helpers, Congratulations to both show committees and exhibitors for fabulously run shows!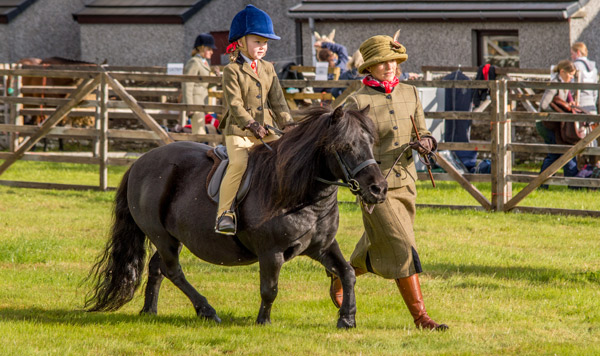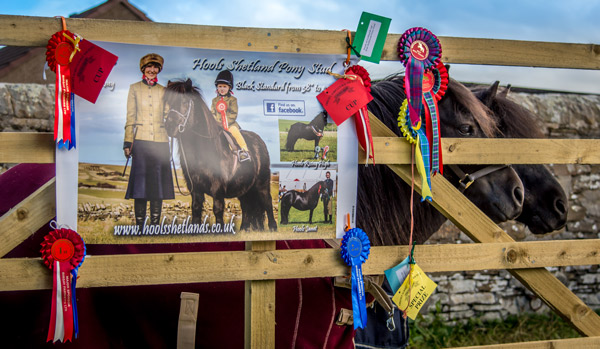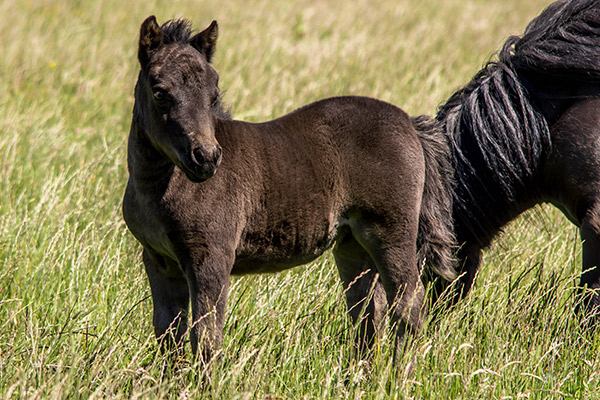 Hools J'Adore – Filly – Hools Janet x Hools Rising High
Hools Blair – Colt – Hools Beautiful x Hools Royal Revelation
Hools Royal Pimms – Filly – Wells Perrier x Hools Rising High
Hools Miss Juniata – Filly – Merkisayre Poppy x Hools Rising High
Hools Eminence – Filly – Westpark Ebony-Rose x Hools Royal Revelation
Orkney bred filly Hools Elberry swaps wind-swept Orkney for sunny California!
A Shetland pony from Hools Shetland Pony Stud in Orkney set off on a journey the length of the UK, before boarding a transatlantic flight bound for California, USA, in May.
This mammoth and somewhat unusual journey comes after the filly was specifically chosen for purchase by a dressage rider Deneb Davis in the United States. Deneb decided to buy and import having taken an interest in Shetland ponies over the last four years. She plans to show her in the mountain and moorland shows with the American Shetland Pony Club (ASPC), and when she is older train for riding and possibly driving. 
The yearling pony, which was bred and raised by Kelly Peace, travelled well over 6,500 miles to reach its new home – after breaks in the Scottish boarders and Birmingham, en route to Dover and Calais. Elberry then travelled to the Amstel Horse Hotel in Amsterdam before finally flying to Los Angles.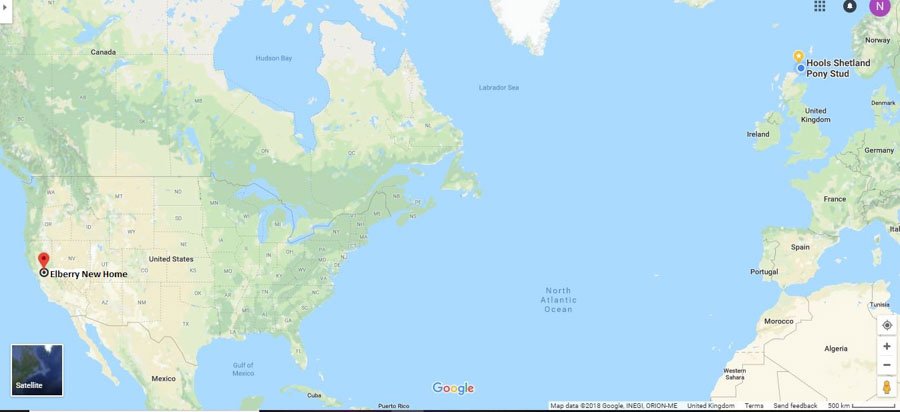 Elberry comes from a good lineage her sire is Hools Rising High, which took Reserve Shetland Pony and Male Champion at the Royal Highland Show 2017. He also took Silver Medal at the National Pony Society's Championships in Suffolk this year produced by Debbie Barr and ridden by Sophie Turner and will go on to complete in the semi-final for Olympia in September. The filly's dam is Westpark Ebony-Rose which was gifted to me by June Brown of the Shoormal Shetland Pony Stud (she featured in the latest SPSBS magazine ***) along with her 4 fillies in a row! This year she has also left us in surprise with yet another filly foal – I always wanted one, now I have too many! 
Scottish Horse transporter Seth Douglas, of Douglas Transport was employed by Equine Transport Agency (ETA) to pick up Elberry from Orkney and making sure she reached her destination, Elberry then crossed the English channel to eventually get to Amsterdam, where her travel arrangements were taken care of by flight agent, Horse Service International and importing agent Apollo Equine Transport. Elberry's KLM flight took her 5,168 miles passing very close to skies over Orkney, and then directly over Shetland lasting between 10 and 11 hours, bound for Los Angles. In total, she travelled over 6,500 miles to reach her new home and following a period of quarantine, soon settled and is part of Deneb's native family. I get regular updates and photo's – I've been incredibly lucky with all of the purchasers of Hools ponies, every pony is doing a discipline that suits them – can't ask for much more than that as a breeder as it is my responsibility to find their right path!