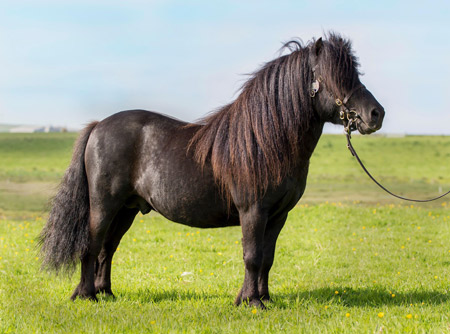 Wells Ferguson 4 year old. Photo taken after passing his VVE.
Sire – Wells Masterclass 
Dam – Kerloch Edith
Height – 40.75″
Some of our 2020 Foals will be for Sale at weaning....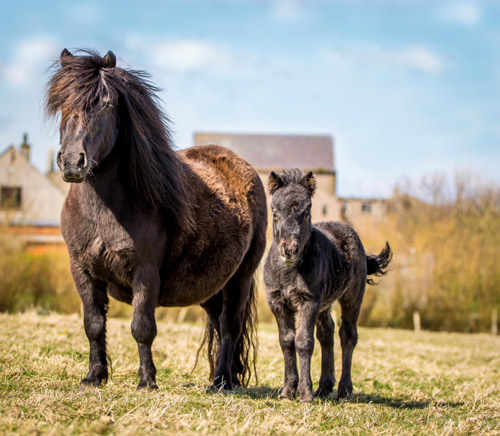 Hools Sea Lord – Colt
Sire; Stow Viscount
Dam; Sirette of Berry
D.O.B; 14/04/2020
Hools Briseis – Filly
Sire; Email of St Ninian
Dam; Hools Beautiful
D.O.B; 18/04/2020
Hools Trademark – Colt
Sire; Email of St Ninian
Dam; Hools Eastern Rose
D.O.B; 21/04/2020
Hools Mirakel – Colt
Sire; Wells Ferguson
Dam; Hools Royal Sovereign
D.O.B; 14/05/2020
Hools Explanation – Colt
Sire; Wells Ferguson
Dam; Merkisayre Poppy
D.O.B; 01/06/2020
Hools Distinction – Colt
Sire; Hools High Definition
Dam; Hools Erin
D.O.B; 04/07/2020
Hools Dark Ivy – Filly
Sire; Wells Ferguson
Dam; Merkisayre Destini
D.O.B; 19/07/2020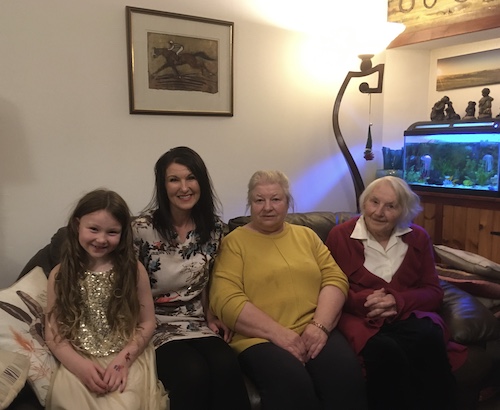 Sad day yesterday as my Grandmother & stud founder Ivy Cromarty passed away at 97 years of age. Ivy's Great Granddaughter Layla Jayne aged 7 was fortunate enough to spend everyday with Ivy these past years sharing their much loved Shetland Pony passion – 90 years apart was definitely just a number! Ivy will have left us with no doubt that Hools Stud will continue in safe hands for maybe another 90 years!
Ivy's favourite mare is Hools Janet – Janet took the Overall Black Ring Champion at the Shetland Pony Breed Show 2019 – I will never forget this day, it really did take blood, sweat and tears to get Janet back to her exquisite self for this show – something you never take for granted.
Ivy picked out a few youngsters this year as ones to watch out for and once we all get through these uncertain times I will continue to do my very best with them in 2021 in memory of Granny Ivy.
Here is an extract from an article written about Ivy from 2018 by Lindsay Robertson.
Ivy Edith Mathers Cromarty, founder of Hools Shetland Pony Stud, is celebrating a life-long love of horses in the year of her 95th birthday and the 60th anniversary of the stud. Her secret? Horse power.
Every young girl dreams of owning their own pony and Ivy was certainly no different. Unlike some, Ivy had to wait slightly longer to realise those dreams, but not long after her marriage, she was able to purchase her first Shetland Pony and establish Hools Shetland Pony Stud in 1958.
Sixty years later, Hools is thriving under family reins, as granddaughter Kelly explains, "Ponies and horses have been an addiction that has kept Ivy going her whole life. Her addiction continues in us all." Kelly sees each of their 'little ponies with big personalities', their Shetlands, as "my little extended family, and in many ways, my family history."
Ivy remembers fondly what first attracted her to the Shetland breed. "As a child seeing a neighbor with a big Shetland pony working, I used to watch him and wander up and down the field following watching him, thinking I must have one."
Ivy bought her first black Shetland pony filly, Shona of Lynn (5455M) from the late Scotty Watson of the Lynn Stud (dispersed) in Kirkwall, on her home island of Orkney. In 1962 Scotty directed Ivy to the late Mrs Cox from the famous Marshwood Stud, where she purchased 2 ponies, Janet and Jacinth of Marshwood.
She never looked back.
Janet was the main foundation mare for the stud and remains to this day Ivy's Pony of a Lifetime, breeding some amazing foals in her time. Her bloodlines however live on and are still found in the stud to this day – Hools Janet (BA0768) (DOB 02-06-13). Janet has performed well in the show ring so far, winning 4 junior champions, 2 reserve junior champions, 3 reserve overall champions, 2 reserve female champions, 1 overall supreme horse, 1 reserve overall supreme horse and 1 champion native overall.
The Hools Stud is a well respected name amongst the Shetland breed, with ponies sold throughout the UK and also exported globally. When we visited the stud in February, the month of Ivy's 95th birthday, Kelly was preparing two youngsters for export, heading to California and Ireland.
Ivy's lifelong love of ponies and her enthusiasm for the breed has been passed down through the generations. With her daughter's Toots and Jane, granddaughter Kelly and great-granddaughter Layla all having had an active role in the stud. Her proudest moment was on home soil at the County Show in Orkney in 1965, when the Hools Stud won every class bar the foal class.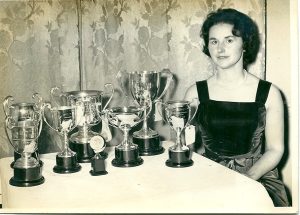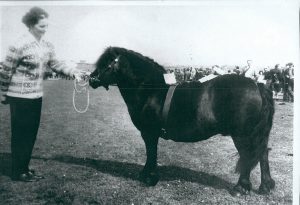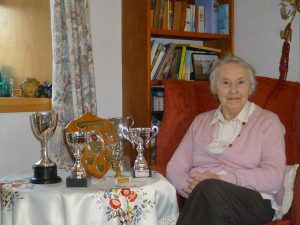 Orkney Carriage Driving Group – Overall Champion Wells Ferguson, Hools Miss Jura 2nd Youngstock (all breeds). Cinka GWIN K (Cinders) and Layla were Overall Champion Young Handler. Orla and Hools Voyager were 1st Senior Handler.